Top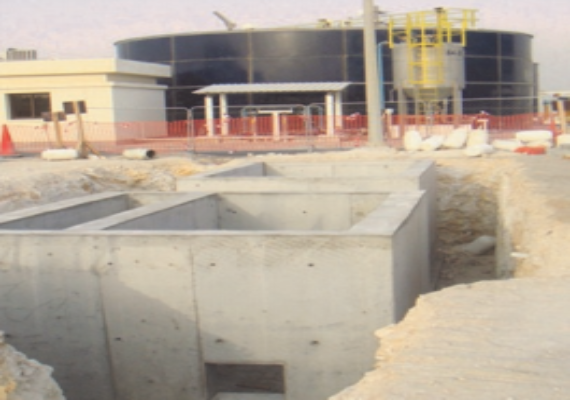 Description
Construction of Treated Sewage Effluent (TSE) Pipelines from Sewage Treatment Plant to Dukhan township. The works comprised:
Transfer TSE pipeline from the existing STP to Dukhan township.
Distribution pipe network to deliver the TSE to the TSE holding tanks.
TSE Pump Station at the existing STP.
Balancing Tanks 1.5km north-west of STP.
Electrical works and control system.
Flow meter chamber (civil and electromechanical) at the existing STP for measurement of the TSE transfer volumes.
Level monitoring system at effluent storage and balancing tanks including hook-up to PLC system at the STP including all necessary modifications to the existing PLC.
Booster pumps at TSE holding tanks.
Booster pump station at TSE tank.
3 Nr future connections for the Dukhan township.